United States Army Black Aviation Association (USABAA) Reunion August 23-26, 2017
Registration began April 14, 2017 and ends August 23, 2017. Register or purchase Awards Dinner tickets today!
Anyone desiring this pinning ceremony can contact Victor Thornton via email victhornton@verizon.net with their intentions. They can also register to attend the Awards banquet (meal only at $65 per person). Banquet meal registration closes on Tuesday, August 22, 2017 at 6pm!
The Vietnam Commemorative Lapel Pin. Click on the image:
Click here to get your 35th Annual Reunion Agenda Schedule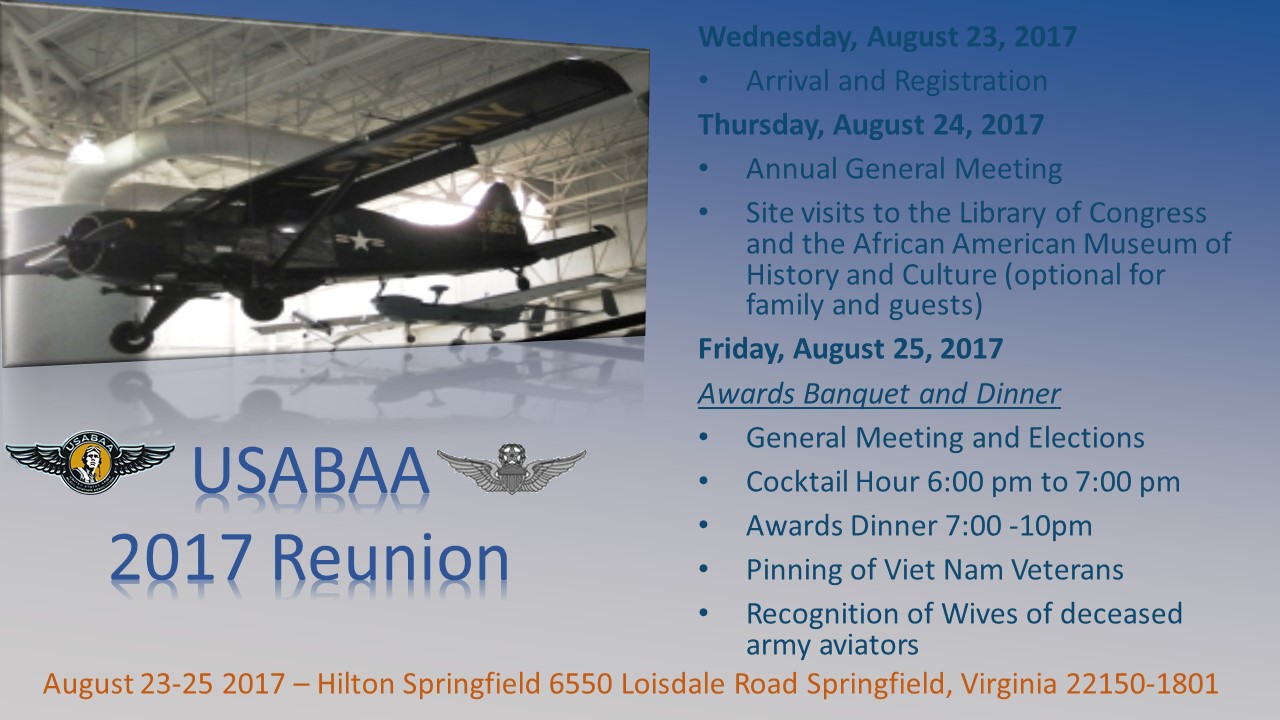 The USABAA 2017 Reunion is accepting registration payments online. Membership registration includes banquet meal, (1) shirt and (1) cap. If a Member wants to add a guest, click "Add to Cart" then in Pay Pal Click "continue shopping", in the upper right corner, to return to the USABAA website to add individual guest to cart, then click "Add to Cart" to go back to Pay Pal. Pay Pal will allow you to add or remove guests.

Those electing to attend the banquet only, please select your meal and click "Add to Cart" button.

Always verify the items and amounts in your cart before paying. If you have a Pay Pal Account, use "Pay Pal Check out". If you DO NOT HAVE A Pay Pal Account, use "Check out" to pay with a credit card.

If you have any questions, please contact Victor Thornton at 703-963-4566.